The Sunrise of your soul within yourself and your life.
Der Sonnenaufgang deiner Seele in dir und deinem Leben.
The Path into Light is a training that Agni Eickermann created 30 years ago to show people a practical way to experience their soul in its full potential. Thousands of people have walked this path since then, and yet it is only a path for the few who want to burn within their being beyond their limits.
Der Weg ins Licht ist ein Training, das Agni Eickermann vor 30 Jahren ins Leben gerufen hat, um Menschen einen praktischen Weg zu zeigen, ihre Seele in ihrem vollständigen Potenzial zu erleben. Tausende Menschen sind diesen Weg seitdem gegangen, und trotzdem ist es nur ein Weg für die Wenigen, die jenseits ihrer Grenzen in ihrem Wesen brennen wollen.
The path into the light is a path that initiates you into the life of your soul in all its facets, qualities and possibilities.

You will meet yourself in your full potential beyond your limitations. You built a bridge to your being and experience a new level of expansion of your true self within your life.


Your purpose in life becomes visible for you.

Der Weg ins Licht ist ein Weg, der dich in das Leben deiner Seele in all ihren Facetten, Qualitäten und Möglichkeiten initiiert.

Du wirst dir in deinem vollständigen Potenzial jenseits deiner Grenzen begegnen. Du baust eine Brücke zu deinem Wesen und erlebst eine neue Ausdehnung von deinem wirklichen Selbst in deinem Leben.
Deine Lebensaufgabe wird sichtbar für dich.
What you learn

/ Was du lernst
You learn to move energy through your Creation Centers / Chakras in your life.

/

Du lernst über deine Schöpfungszentren / Chakren Energie in deinem Leben zu bewegen.

You get acess to your own energy tools and learn how to use them.

/ Du erhältst Zugang zu eigenen Energiewerkzeugen und lernst den Umgang damit.  

You receive initiations into levels of perception that enable you to see beyond the physical world.

/ Du erhältst Einweihungen in Wahrnehmungsebenen, die dir ermöglichen, über die physische Welt hinauszusehen.

You will learn to communicate with spiritual guides, unterstand their messages for you and to contact them for guidance in your life.

/ Du lernst, mit geistigen Helfern zu kommunizieren, ihre Botschaften für dich zu verstehen und sie für Führung in deinem Leben zu kontaktieren. 

 

And many more

/ Und vieles mehr
The Grace of Fire
The path of fire peels us out of all that is not ourselves. It is one of the most intense paths we can take, and one of the most direct to ourselves. You have to want yourself, mercilessly. The Longing for yourself becomes the fire that burns free everything between you and who you really are. 
Die Gnade des Feuers
Der Weg des Feuers schält uns aus allem heraus, was nicht wir selber sind. Es ist einer der intensivsten Wege, den wir gehen können und einer der direktesten zu uns selber. Du musst dich selber wollen, gnadenlos. Die Sehnsucht nach dir selbst wird zum Feuer, das alles zwischen dir und dem, was du in Wirklichkeit bist, frei brennt.
Your Hosts / 
Deine Gastgeber
Nohila felt her soul's calling to become a spiritual teacher at a teenage age and follows this path since. In the last 15 years, she has given her own trainings and `The Path into Light` in Germany. Her love to Israel inspires her to offer `The Path into Light` now for the first time in Israel.
Nohila spürte im Teenageralter den Ruf ihrer Seele, spirituelle Lehrerin zu werden und folgte diesem Weg. In den letzten 15 Jahren hat sie eigene Trainings und den Weg ins Licht
in Deutschland
gegeben. Ihre Liebe zu Israel inspiriert sie, den Weg ins Licht nun zum ersten Mal in Israel anzubieten.
Darta, once technically oriented, was led to spirituality through a near-death experience. The Path into Light seminar became his key to consciously regaining these states and connecting them to his everyday life. Since then, he has given or supervised the Path into Light over 100 times in various places around the world. Today Darta works as a spiritual teacher and counselor in Germany, England, Colombia and New Mexico/USA.
Darta, einst technisch orientiert, wurde durch eine Nahtoderfahrung zur Spiritualität geführt. Das Seminar "Der Weg ins Licht" wurde zu seinem Schlüssel, diese Zustände bewusst wiederzuerlangen und mit seinem Alltag zu verbinden. Seitdem hat er über 100 Mal den Weg ins Licht an den verschiedensten Orten der Welt gegeben bzw. supervisiert. Darta arbeitet heute als spiritueller Lehrer und Berater in Deutschland, England, Kolumbien und New Mexico/USA.
Nestled in the Negev desert of Israel
Eingebettet in die Negev Wüste Israels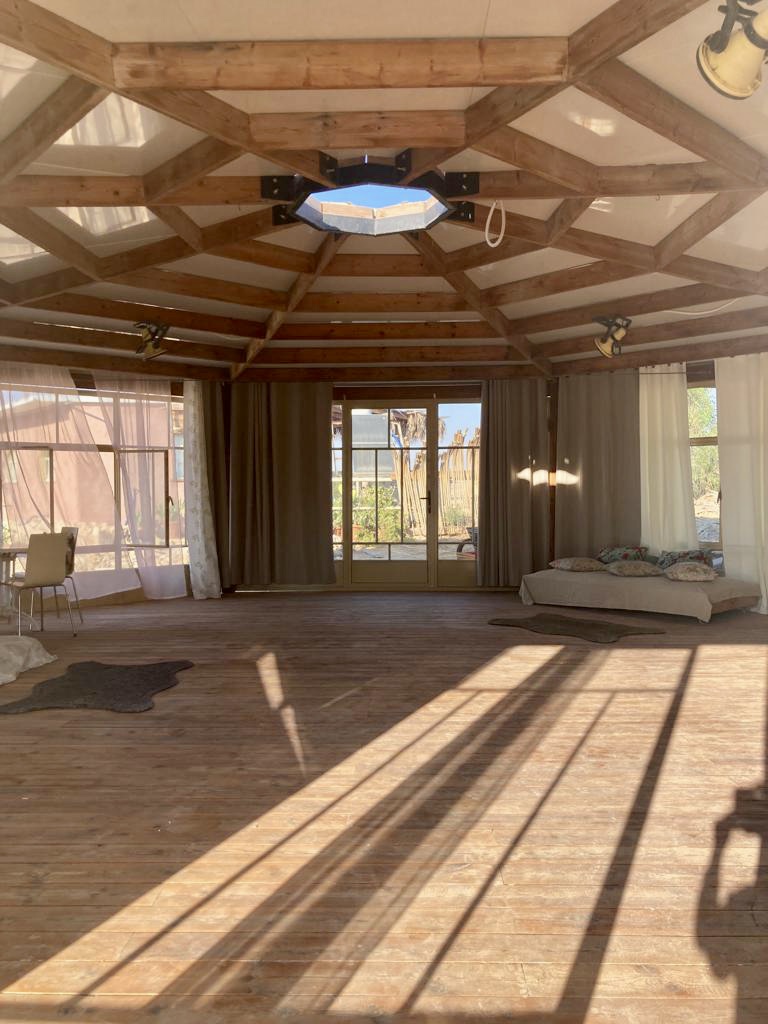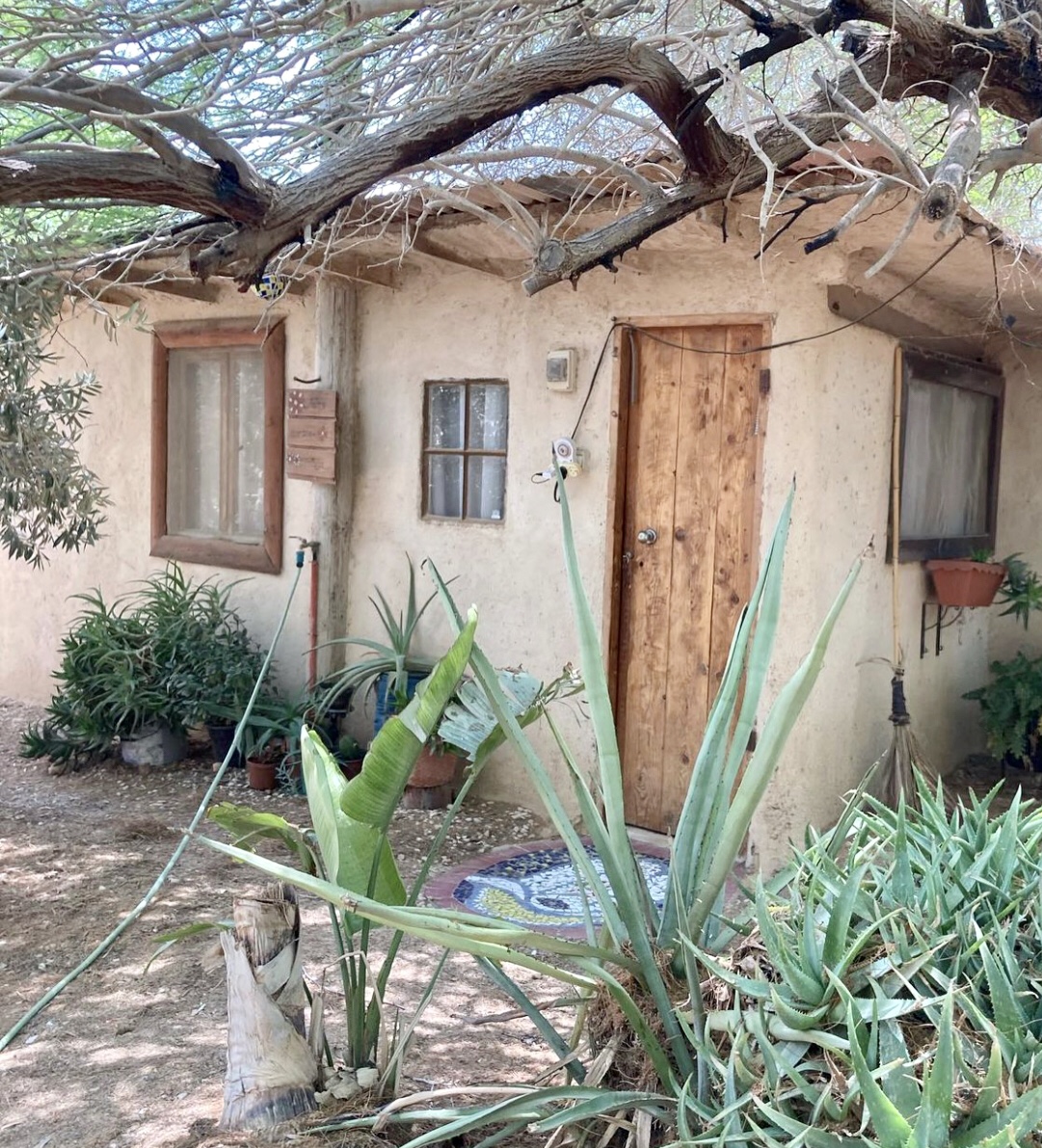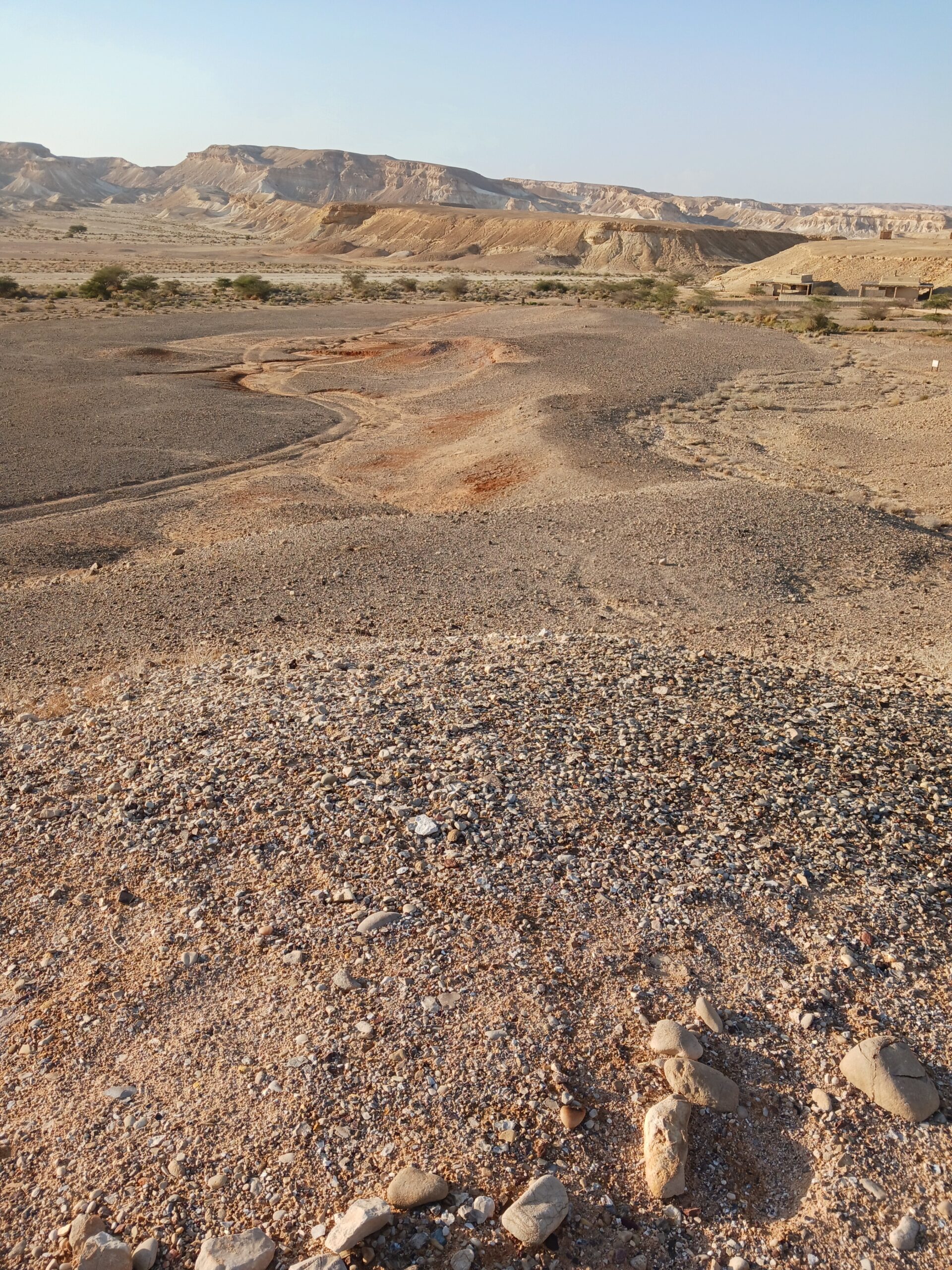 Date /
Termin
2.-5.11.2023
 Price / Preis : 3600 Euro (incl. VAT) / 12.700 NIS
There are possibilities for reduced prices. Please contact us. 
 
Price for repeater / Preis für Wiederholer: 1200 Euro (incl. VAT)
Place / Ort : Studio Tobiana, Ezuz, Israel
Times / Zeiten : 10 am – 6 pm
Language : english and german
Sprache : englisch und deutsch
Meals : Two vegetarien/vegan meals per day are included. 
Verpflegung : Zwei vegetarische/vegane Mahlzeiten am Tag sind inkludiert.
Website Link : Studio Tobiana
WhatsApp Contact for Booking / WhatsApp Kontakt zum Buchen :  +972 54-792-7766
Studio Tobiana will only host our group at this time.
Studio Tobiana wird in dieser Zeit nur unsere Gruppe beherbergen. 
Accommodation is not included : Please book your accommodation directly at Studio Tobiana. 
2-3 bed room / per person / per night : 250 NIS / ca. 60 Euro
Double room / per room / per night : 450 NIS / ca. 109 Euro
Suite / per night : 500 NIS / ca. 120 Euro
Unterkunft ist nicht inkludiert : Bitte buche deine Unterkunft direkt beim Studio Tobiana. 
2-3 Bett Zimmer / pro Person / pro Nacht : 250 NIS / ca. 60 Euro
Doppelzimmer / pro Raum / pro Nacht : 450 NIS / ca. 109 Euro
Suite / pro Nacht : 500 NIS / ca. 120 Euro
10  participant seats / 10 Teilnehmerplätze 
Expect what you can not imagine.
Erwarte, was du dir nicht vorstellen kannst.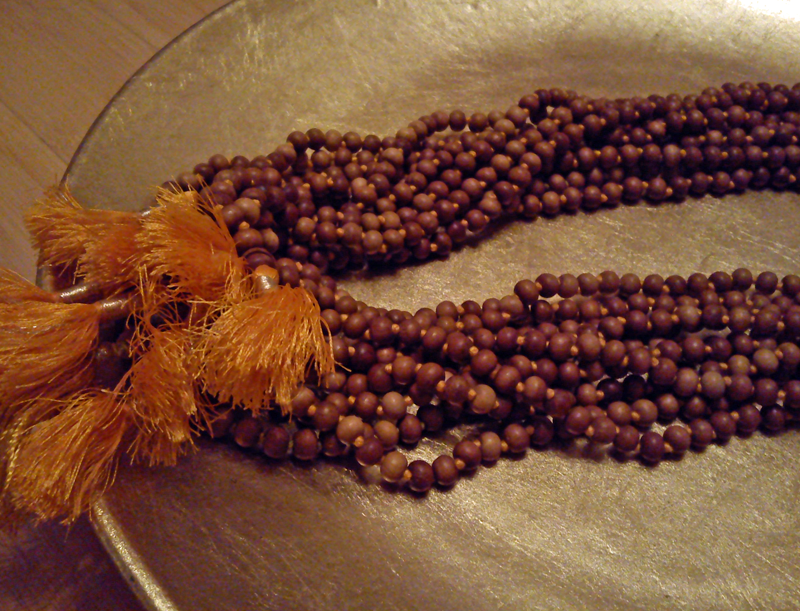 Contact us for questions or a short talk about what the seminar would mean for you.
Melde dich gerne bei Fragen oder für ein Vorgespräch zu dem, was das Seminar für dich bedeuten würde, bei uns.